Laurel Suites Blog
"Every inquisitive traveler keeps Granada in his heart, without having even visited it" Shakespeare
Welcome to Granada!
If your next travel destination is Granada, Laurel Suites is the ideal option to stay in the center of the city.  We´ve apartments distributed in 2 buildings very exclusive for their historical values, less than 200 meters from the town hall square or the famous Nava's street.
You can stay in any of the charming Andalusian-style apartments in the 2 buildings and enjoy our Spa. The striking green building, at number 7 on Laurel Street in San Matias, is housed in an old house from the sixteenth century cataloged and protected by the area of ​​culture.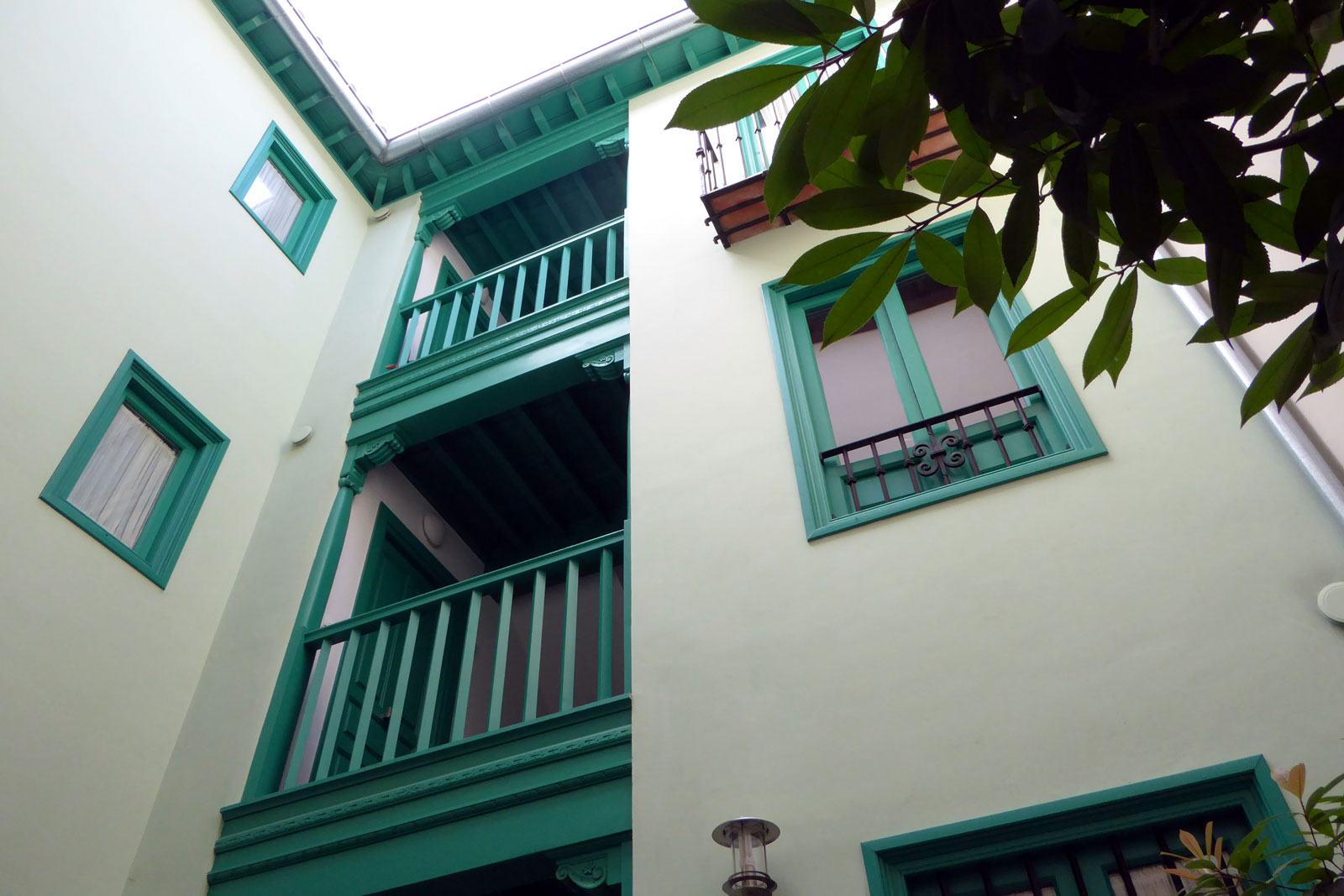 The apartments look out onto an open central courtyard surrounded by flowers and lights, with a fountain recovered from some ruins of the Albaicin neighborhood. We´ve availability of 1 bedroom apartments, 2 bedrooms and a Penthouse Deluxe with capacity for 1, 2 or 3 people.
They have a large living – dining room with American kitchen (equipped) in concept of open space, bedroom with double bed and bathroom. They are exterior, very quiet to be in a pedestrian street, with natural light and smoke-free.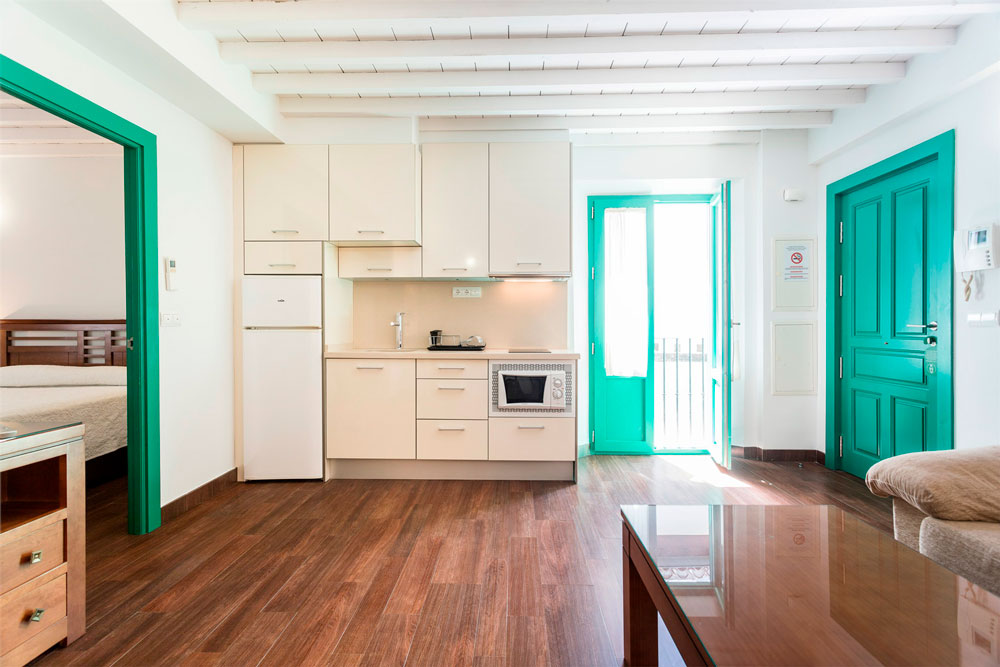 Our exclusive services in Laurel Suites:
• Free Wi-Fi internet connection throughout the building,
• Daily Cleaning: From 10am to 2pm.
• Parking: Private and covered, a few meters from the apartments, price 16.50 € / night. Reservation required.
• Ticket sales for the Alhambra: We can provide you with tickets to the Alhambra until 1 day before the date of the visit, whenever there is availability.
• Spa: It´s located a few meters and is open from 9:00 am to 2:30 p.m. and from 4:30 p.m. to 8:00 p.m. We work by appointment.
• Cots: Free on request.
• Tourist information: During and after check-in we provide you with a map and give you interesting information about the areas and activities that can be carried out.
• Custody of luggage: If you arrive before the check-in time or need to continue to visit the city in a comfortable way on the day of departure, we store your luggage during the reception hours, free of charge.
We are waiting for you!
Contact us to make your reservation:
You can call us on +34 958 215 665
Reception Hours: 9:00 a.m. to 2:30 p.m. and 4:30 p.m. to 8:00 p.m.
Contact us at info.laurelsuites@gmail.com
Or visit us in Calle Laurel de San Matías nº7-1. Granada, Spain